By Barbara Sharp, Reporter – KX News
Not L.A., New York, or Chicago.  The winner is from North Dakota.
There's only one award winner each year, and all restaurants across the nation — whether franchise, corporate or independent — are up for it.  But Bismarck's Peacock Alley beat them all to nab the Cattle Industry's top honor, the National Beef Innovator of the Year.  It's bestowed for creativity and passion in promoting and selling beef.
"And to see the look on their faces when a place from North Dakota won, I mean they gave us a standing ovation," said Dale Zimmerman, Owner of Peacock Alley in Bismarck.
Not only is this the first time a North Dakota restaurant was selected, it's the first time any restaurant in the entire region received the award.  Zimmerman attributes the win to their approach to beef.  While not at liberty to share trade secrets, he did share this:  "We're extremely fussy. We're very, very particular. It has to meet several stages of criteria before it even gets to us, and when it gets to us, our head chef, Dusty, and our culinary team inspect every single piece."
And patrons are responding to the restaurant's commitment to beef.  Peacock Alley says business is up 154% over the previous two years.
Peacock Alley was nominated for the award by the Ohio Beef Council, and ultimately selected by farmers and ranchers from across the U.S.  The restaurant received their award last week at the 115th Annual Cattle Industry Convention in Tampa, Florida.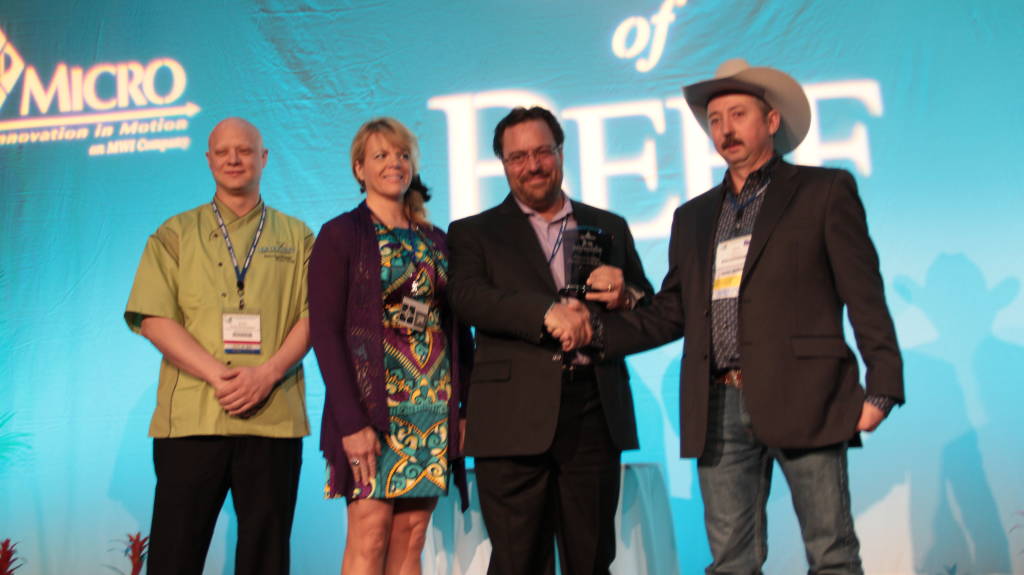 Posted: Feb 12, 2013 6:43 PM CST